Set your sights
on a career in Surveying
Since Thompson Surveying was founded in Bunbury in 1952, we have grown to become the leading surveying company in the south-west of Western Australia. We pride ourselves on offering the best customer service in the survey and land development industry.
We have the expertise, state-of-the art equipment and the technical know-how to tackle any project however big or small. Although much of our work is in the south-west, we conduct survey work anywhere in the state.
To maintain our high standards, we are always looking for motivated, experienced and skilled people.
We are a strong supporter of our local community and offer students work experience opportunities whenever possible. We will also consider employing suitably-qualified students looking to enter a surveying or land development course during their gap year.
If you are interested in a career in the surveying and land development fields, please contact us for a confidential discussion or forward your CV using the form below.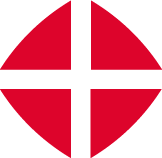 LICENSED SURVEYORS, ENGINEERING SURVEYORS, GRADUATE SURVEYORS
Thompson Surveying Consultants was established in 1952 and this year celebrates 70 years of operation. Thompson's offers professional services to the Land Development, mining, construction and Government sectors throughout WA. 
Multiple opportunities exist for qualified and motivated people to join the Thompson team in Perth and the Southwest of WA to work on major infrastructure projects. 
We also have FIFO & DIDO roles available working various rosters on projects around WA.
Successful applicants will display a high degree of self-motivation and a willingness to work as part of a team. You will have full office and I.T. support, along with mentoring from senior professionals.
Excellent remuneration is on offer to ensure we get the right people to join our team in a full-time role.
We are looking for:
Licensed Surveyors
Senior Engineering Surveyors
Engineering Surveyors
Graduate Surveyors
Applicants must have the following:
Relevant qualifications / experience
Current Australian Drivers Licence
Indigenous applicants encouraged to apply. 
Applications in confidence to: The Manager – Email: info@thompsonsurveying.com.au